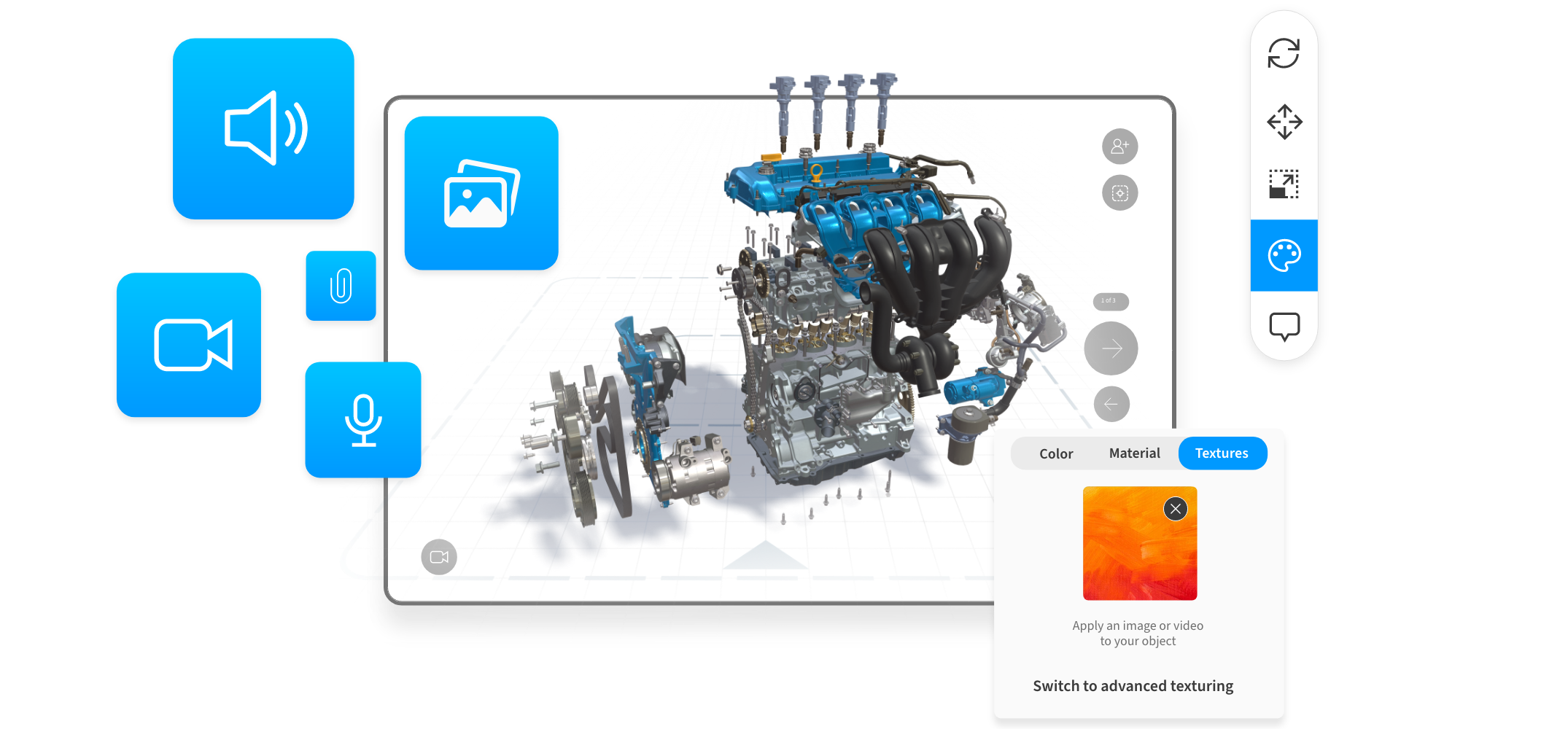 We talk a lot about 3D knowledge at JigSpace, so you could be forgiven for thinking we ignore the strengths and benefits of other media like images, 2D diagrams, video, or audio.
The truth is, all these types of media add richness to your 3D knowledge. How could we ignore the camera and microphone everyone has on their device? Or all the rich content you've already created for your products or other presentations?
The challenge is ensuring the user experience for creators meets our high standards. Whether you're recording, uploading, or accessing your files from somewhere like GDrive or Dropbox, it must be simple, useful, and delightful.
Bottom line? No hardcore asset management!
We listened to a range of Jig users in diverse roles from sales people to engineers, teachers to designers, and discovered there were so many ways these non-3D formats would enhance their Jigs.